I put together a graph showing Portland-area median sale prices by month from 2000 through 2009.
The smooth curves show annual growth rates between 3% and 6% (from bottom to top) if you had purchased the median-priced home in January 2000. From 2000 through early 2004, home prices rose consistently in the 3 to 4% range. Then you can see the bubble pricing taking effect, jumping the growth curves and peaking in the summer of 2007.
The mid part of 2009 showed a plateau of $250,000 for a few months in a row, but even with homebuyer tax rebates and low interest rates, prices have continued their descent. Prices are now roughly equivalent with those of early 2005.
Click for a larger image.
Again, this is just a broad look at median pricing for the metro area in general (Portland, its suburbs, plus Yamhill and Columbia counties). I suspect the closer-in neighborhoods would fare better than the outlying areas, but that's just an educated guess.
The question remains. When federal stimulus and interest rate support programs expire, what will happen to the market?
According to the Case-Shiller report, home price declines are easing throughout most of the country, including Portland–down 5.4% from the previous year.
The New York Times releases another of their nifty interactive graphs to compare markets. Be sure to click on Portland in the list.
Just about every metric comparing January 2010 to January 2009 would appear to be positive news — higher sales volume & pending sales, fewer new listings, shorter marketing timelines…
Except median sale prices, which were down 4% from January 2009 and 3.7% from last month. Prices are now off 20% from the peak values registered the summer of 2007.
Even the good news is a little hollow if you think about it. If you recall, January 2009 was the weakest home sale month in RMLS recorded history: just 732 homes throughout the metropolitan area. Last month, 986 homes closed escrow, but it was only the third-worst sales result recorded.
If there is a bright spot, it's that 1,535 homes went sale pending in January–transactions that will close in February and March. The homebuyer tax credit may create some additional interest over the next couple months, but it sure didn't have an effect on January.
North Portland stands out as a market area where inventory is moving the quickest (56 days on market compared to the 145 days average throughout the Portland area). That's perhaps due to affordability and relative proximity to downtown.
Market Summary
January
2010
December
2009
Last Year
January 2009
Median Sale Price
$240,000
$242,200
$250,000
Average Sale Price
$282,400
$293,300
$297,200
Closed Sales
986
1,506
732
Pending Sales
1,535
1,141
1,235
New Listings
3,937
2,104
4,196
Active Listings
12,449
11,597
14,076
Total Market Time *
145 days
144 days
152 days
Inventory (in months)
12.6
7.7
19.2
Below is activity by market area. Please note that the median and average sale prices are year-to-date (or in this case, just for January 2010), and the appreciation numbers are a 12-month average compared to the previous 12-month average. Total market time is the number of days between the date it went on the market and when it received an acceptable offer.
Market Report by Area
Area
YTD Avg.
Sale Price
YTD Median
Sale Price
12-Mo.
Appreciation
Total Mkt
Time*
West Portland & Downtown
$427,400
$310,000
-11.9%
147
Lake Oswego / West Linn
$414,900
$355,000
-9.5%
215
NW Washington County
$377,500
$370,000
-9.3%
175
Tigard / Tualatin / Sherwood / Wilsonville
$314,000
$287,700
-9.6%
184
Northeast Portland
$276,200
$242,500
-10.0%
144
Milwaukie / Clackamas
$263,200
$249,000
-9.3%
130
Hillsboro / Forest Grove
$262,600
$220,000
-11.4%
114
Beaverton / Aloha
$242,600
$225,900
-11.9%
129
North Portland
$241,300
$212,500
-10.9%
56
Oregon City / Canby
$237,500
$215,800
-12.3%
132
Southeast Portland
$228,500
$192,500
-11.8%
140
Gresham / Troutdale
$211,800
$199,000
-14.0%
120
Yamhill County
$208,200
$202,400
-15.4%
192
Columbia County
$171,800
$184,000
-15.8%
119
I've been pondering how the housing market will fare as federal support programs wind down.
First, the Federal Reserve will discontinue its purchase of mortgage-backed securities, which has artificially kept mortgage rates down. Then, the homebuyer tax credits will expire at mid-year, leaving the housing market to fend for itself.
How will it do?
The New York Times hit that subject today, and while Portland is no Elkhart, Indiana, I do worry about the second half of the year here.
…it is uncertain whether the government can really pull back without sending housing markets into another tailspin. "A rise in rates would kill us all by itself," Ms. Swartley (Elkhart Realtor) said.

The Obama administration has offered few ideas about reforming the housing market. Proposals for the future of Fannie Mae and Freddie Mac, the mortgage holding companies taken over by the government at the height of the crisis, were supposed to be introduced with the president's budget this month. They were not.

The government programs, however crucial, are distorting the market. The tax credit produced sales last fall, but some lenders here say it has troubling implications.
Troubling, indeed. Read the full NYT article here.
Photo by pfala, used under Creative Commons license.
Lost in the breathless excitement surrounding low interest rates and homebuyer tax credits are the stories of beleaguered homeowners trying to work out their mortgage problems with their lenders in lieu of foreclosure.
Here's a 4-minute video showing why (some) banks aren't really interested in HARP refinances or modification: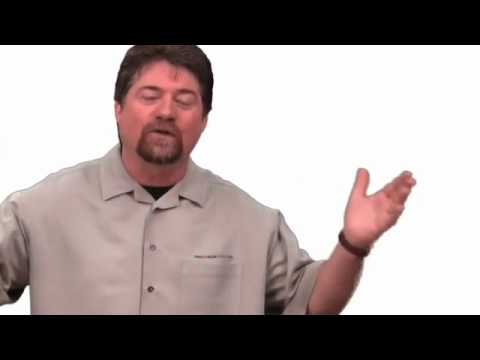 Hat tip to Ralph Olson at Pacific West Appraisal.
Just a heads-up.
If you want an assured ticket for Portland's popular modern home tour (April 17), you might have to pony up early.
The 2010 edition of the Street of Eames will be the last. And tickets will disappear in a matter of minutes.
However, from an announcement this week from the organizers of the Street of Eames home tour:
Tour tickets go on sale Monday, Feb. 22. But, as we did last year, we are selling advance tickets (with a donation) now so you can be sure of getting in.

Effective through Feb. 21, you can purchase tickets at $250 per pair. This includes two $50 tickets and a tax-deductible donation of $150 to the Street of Eames Fund, which supports after-school programs for homeless elementary school students in Portland Public Schools.

We have sold out every tour every year so buy your advance tickets now and make a difference for our city's neediest children.

The April 17th tour, the fifth and final Street of Eames, will feature eight fabulous houses!

For more information, go to streetofeames.org. And follow us on Twitter @StreetofEames for updates as well as tour-day traffic alerts.