Whether you grew up going to The Nutracker every year or the ballet isn't normally your thing, The Nutracker at the Oregon Ballet Theater is something you can't miss during the holiday season. Every year the snowflakes, toy soldiers, and rat armies come to life and create a world of wonder and imagination for both children and adults. The plot of The Nutcracker ballet comes from The Nutcracker and the Mouse King story written by E.T.A Hoffman in 1816. If you're seeing ballet for the first time or introducing your kids to it, this is the one to go to.
With music originally written by Tchaikovsky and modern ballet by the great 20th century choreographer George Balanchine, The Nutcracker blends holiday festivities with the beauty of dance. Get tickets and learn more at obt.org.
Most of us have heard about many wonderful large charities and organizations in the area, such as the Salvation Army and the Oregon Food Bank, but there are also many smaller nonprofits in Portland creating a difference in an amazing way. The Piano Santa Foundation makes a huge impact in the musical lives of children in Portland. Piano Santa started up in 1994 and has given continuous piano scholarships every year since. A piano scholarship helps students receive in-home use of a piano, piano maintenance, performance opportunities, and access to an expansive music library.
The Grand Piano scholarship, which is awarded every year in June, provides one student with the use of grand piano in his or her home for two years. If you're looking for a fun and unique volunteering experience, the foundation has some opportunities. Volunteers can serve on the scholarship committee as well as at the library, which contains more than 1,500 music books. Events and administrative support are additional avenues where you can help out. The next Piano Santa event is the Holiday Recital where students perform a variety of pieces on December 1st at the Central Lutheran Church in NE Portland.
For more information about the Piano Santa Foundation, check out pianosanta.org.
I'm a sucker for time-lapse video, especially if Portland scenes are involved. Here's a beaut: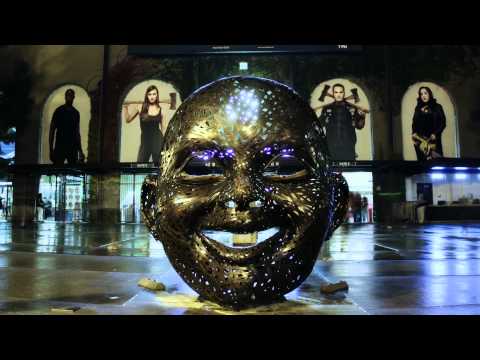 Photography by Lance Page. Music soundtrack provided by Andrew Parish.
I just love this 1-minute-long, a-day-in-the-life video montage of Portland.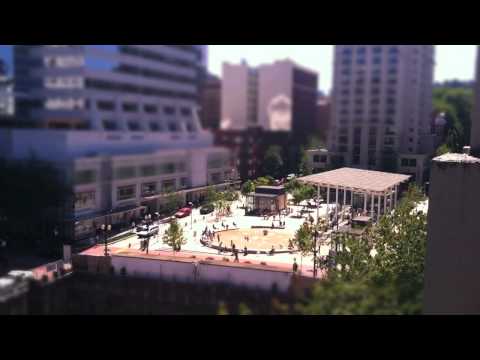 Produced by local film maker Mike Vogel. Music by Trevor Bennett.
Modern home enthusiasts, take heart.
While the popular Street of Eames home tour ended its 5-year run last spring, Atomic Ranch fans can still get their fill of California modernist design with the Rummer/Oak Hills House Tour, scheduled for Saturday, May 21 between 10am and 4pm.
Sponsored by the Historic Preservation League of Oregon, the tour features inside peeks at 8 Robert Rummer-designed homes in the 256-acre Oak Hills planned development just north of the Sunset Highway at Cornell Road. In addition, tourgoers get a midcentury modern architecture lecture and a Q&A session with Mr. Rummer himself.
Hat tip to M Realty's modern home specialist, Marisa Swenson.
As a Realtor, it's not uncommon to field questions about which neighborhoods have low crime, good schools, 'like-minded' neighbors (either politically or demographically), and other personal preferences.
Unfortunately, Fair Housing laws limit our ability to guide or 'steer' people into specific neighborhoods based on our opinion of  a neighborhood's racial complexion, family-friendliness, safety, and other social factors. Often, we just point them to the raw data, where available, and let them come to their own conclusion.
Over the years, sites like PortlandMaps, Walkscore, and others have made this process a lot easier, through geomapping and other visualizations. For example, I love M Realty's Walkscore heatmap view for searching in highly walkable neighborhoods.
But what if someone wants to know where Portland's badass neighborhoods are?
I have little to no hipster in me, so I wouldn't even know where to start. But a couple local dudes apparently do and have created the city's first bad-assness index.
The factors:
Public transportation availablity. Good.
Property values. Yes.
Bike access. Sure.
Beer availability. Still with you.
Coffee locations. Makes sense.
Food cart proximity. I suppose…
Pinball availability…um.
Strip clubs…no comment.
Pull together the data, geocode it, and turn it into a heatmap, and voila — Portland's badass neighborhoods (PDF).
Areas of town get ratings from from 'Hella Badass' to "Flannelville" to 'Vancouverish' at the low end (sorry my Clark Country friends). The Boise neighbhorhood gets top prize, followed closely by Goose Hollow and Oldtown/Chinatown. Your mileage may vary, as they say.
Shout out to Rick Turoczy at the Silicon Florist for the find. From Dillon Mahmoudi on Vimeo.
Over the years, I've posted links to many reviews of the Portland lifestyle…most penned by a fawning NY Times writer wandering about town for a long weekend or so.
This gem, Twice Charmed by Portland Oregon, however, was written by local author Katherine Dunn (Geek Love) for the Smithsonian Magazine. Dunn moved here as a teen and re-emigrated to Portland later in her life.
Yes, it's a little sentimental, but saccharine-free.
Portland's population has mush­roomed since I was a kid. The perpetual tug of war between preserving and modernizing saws back and forth. Urban renewal ripped out communities and poured in glass, steel and concrete, but some of the replacements are wonderful. The town is better-humored now, more easygoing. That feel of the old hobnobbing with the new is more amiable. Of course the blood and bones of the place never change—the river, the hills, the trees and the rain.



Just a heads-up.
If you want an assured ticket for Portland's popular modern home tour (April 17), you might have to pony up early.
The 2010 edition of the Street of Eames will be the last. And tickets will disappear in a matter of minutes.
However, from an announcement this week from the organizers of the Street of Eames home tour:
Tour tickets go on sale Monday, Feb. 22. But, as we did last year, we are selling advance tickets (with a donation) now so you can be sure of getting in.

Effective through Feb. 21, you can purchase tickets at $250 per pair. This includes two $50 tickets and a tax-deductible donation of $150 to the Street of Eames Fund, which supports after-school programs for homeless elementary school students in Portland Public Schools.

We have sold out every tour every year so buy your advance tickets now and make a difference for our city's neediest children.

The April 17th tour, the fifth and final Street of Eames, will feature eight fabulous houses!

For more information, go to streetofeames.org. And follow us on Twitter @StreetofEames for updates as well as tour-day traffic alerts.
To stay on the cutting edge of Portland's urban farming scene, you'll need to trade in your chicken coop for pygmy goats, according to the latest Willamette Week.
Here are 14 people (including one of my current clients, very cool) and trends to follow in 2010.
(Photo courtesy of Monterey Bay Equestrian Center.)
Just kidding. Here's a quick tour of Portland, at its finest:
Planning an exploratory visit to Portland? Then check out TravelPortland.com for events and things to do, places to see, etc.
Note: I am totally ripping this post off local author, Donald Miller, but his blog put me onto this video.