Selling your home? Get it ready – Get it sold!

Preparing your home for the market shouldn't be stressful or involve renovating every room. The most important things are getting the interior and exterior ready for potential buyers to see themselves living there. The first week on the market is the most critical as most active buyers will see your home on-line and perhaps also during the open house. Being well prepared from the start, and spending the time needed getting your home ready could be the best investment of your life. Statistics prove that a well prepared home spends 50% less time on the market and sells for a higher price.

Interior Designer Staci Byers of Ready to Sell PDX specializes in preparing owner occupied homes for a successful listing. Staci's goal is to ensure clients' homes are presented as best as possible from day one by enhancing curb appeal, creating cohesiveness and flow in the home, and adjusting interior colors of the home for optimal appeal.
The services offered are a la carte and can be tailored to suit the customers' needs. After a thorough consultation both inside and outside the home, the homeowners will know just what they need to do to get the home ready for the market. If you are tight on time or simply want some help, Staci can manage the project from beginning to end to ensure your home is Ready to Sell.
Please visit www.ReadytoSellPDX.com for more information on services.
Staci Byers
(503)389-3293

14753 SE Crosswater Way: approx. $350,000
Perched majestically in the peaceful city of Clackamas, this traditional home is in close proximity to several parks and the Clackamas River. Beautiful and easily maintained landscaping decorates the facade, while around back the fully fenced yard and sprawling lawn are excellent for entertaining and relaxing.
An inviting entryway greets visitors, ushering them into the spacious, connected floorplan. The home boasts hardwood floors on the main level, while the second level's plush carpeting keeps the bedrooms feeling cozy. A classic fireplace radiates warmth in the living room. Nearby in the kitchen, granite countertops punctuate the warm alder cabinets, while a charming pantry door provides excellent storage space.
This home features the ideal blend of practicality and style.
Residence
Bedrooms: 5
Bathrooms: 2.5
Square Feet: 2,384
Year Built: 2010
This Summerlake home received wonderfully positive results on the market, with a frenzy of buyer attention right from the start. It is a true example of how an exceptional marketing campaign made of professional quality elements was a success story for the sellers.
Obviously, it helps to start with a beautiful home. TrueView marketing captured all of its desirable details, including the exceptional interior remodel, the new dining room addition, and the view of Summerlake. Once we captured the "story" of the home and the surrounding property, we shared this to the world through our marketing channels of print media, online exposure, and social networks.

This marketing resulted in four offers within the first three days, followed by an additional two offers shortly thereafter. Every offer was equal to or above the asking price. At the Open House, there were over 35 groups of prospective buyers through the home. And our website analytics showed detailed viewings by almost 1600 buyers. Just the digital Super Flyer had 1200 views alone! It was clear that prospective buyers fell in love with the home!
Eventually the home sold for $25,000 over the asking price!
The sales process was not without some challenges along the way, requiring additional time and investigation. Yet with professional advice based on hard data from qualified contractors, we were able to overcome the concerns about both the septic system and the FEMA flood zone designation. By the end of escrow, both of these concerns were eliminated through successful negotiation and professional inspections.
The powerful pairing of an experienced agent and M Realty's media team resulted in quite the success story!
Right now, we find ourselves in an unprecedented seller's market. Demand is overwhelming supply. This means well-presented homes are poised to fetch top dollar amidst the buying frenzy, with multiple offers becoming common in many areas of town.
The key to maximizing the proceeds from a sale is to get the property in the best possible condition (that might include staging the home), then presenting the home beautifully to the world through my amazing TrueView program.
But this fiercely seller-favoring market actually has people afraid to sell (which partially accounts for the current lack of inventory). After all, most successful sellers immediately become buyers.
If you're considering selling and then buying in the Portland area, then there are options to get that done.
Contingent Offer – Make an attractive offer on a new home that is contingent upon the sale of your current home.
Sell Your Home Contingent on Finding Your Next Home – Put your current property up for sale and accept offers subject to your finding a replacement property.
Finance Your New Home, Then Sell Your Current Home – You may be in a position to purchase your new home before you've sold your existing home.
Bridge Loan – Secure a loan specifically targeted at helping transition between your current home loan in the new one.
Temporary Housing – Sell your current home and move into a short-term rental home, furnished apartment, extended stay hotel or a friend or family member's home while you buy your new property.
I would love to help assess your needs and craft your ideal real estate strategy for this market. I have relationships with mortgage professionals and bankers that can help me evaluate which options are best for you.
Now is the perfect time for us to discuss your real estate plans. Contact me at your convenience and we can get started!
When we conjure up images of the 1973 Energy Crisis, we typically imagine hitchhiking businessmen and lines at the gas pump longer than those outside downtown's latest nameless nightclub on a Friday night. But this energy crisis also shaped new home construction in key ways beyond shag carpeting and mirrored closet doors. We became more green.
The previous decade's lavish vaulted ceilings gave way to more modest dwelling dimensions, shrinking square-footage for the sake of energy efficiency. This sudden shift in our reliance on cheap and limitless power cropped our confidence, breathing life into several more cost-cutting construction strategies that would continue for the entire life of the home.
Awnings become popular window coverings, proven to drop ambient home temperatures between ten and twenty degrees in the summer, while still ushering in that precious, low-angled winter sun.

The ranch home felt its last warm architectural embrace as we clung to it for its uncomplicated, slim-profile roof. Fewer flourishes meant fewer opportunities for leaks and thus, more economical repair and maintenance.
While our green tendencies stemmed from financial necessity than the more future-thinking globally noble ideals we claim today, the way we design homes now is paralleled most closely by the 1970s. Modern residential energy consumption today has dipped back down to levels they were when bell bottoms were in fashion (barring a few brief and arguably unfortunate resurgences). This may seem counter-intuitive, considering forty years of advancements in energy efficiency, but the average modern home boasts a footprint half again the size of its 1970s counterpart. Additionally, we walk around covered in technology that charges while we sleep. And the smart money says your plasma television draws more power than even a deluxe turntable. If you're seeking a more detailed breakdown of modern energy consumption versus the 1970s, check out this helpful article by the U.S. Energy Information Administration.

All told, homes of this era are enjoying a renaissance in Portland. Everyone appreciates greener living (even the hardy cork floors of the decade were harvested from sustainable living trees) and baby boomers often enjoy the single-level stair-free residences of the era. As much as we pat ourselves on the backs for our contemporary earth-conscious energy habits, it's important to remember they began over forty years ago.
< Left Photo | The freshly completed Fremont Bridge opened on November 15,1973. The raising of its center span earned a spot in the Guinness Book of World Records for the heaviest lift ever completed.
The Portland Metro area recovered in earnest in 2013. The momentum from 2012 carried over, with the five key indicators on the M TrueView market reports trending strongly positive. Median and average prices for homes are very near their all time high values, and continuing in a robust upward direction.
One of the most optimistic signs is that the number of units sold is significantly higher this year, indicating healthy demand. If there is one area for concern, it is the limited number of homes for sale. We currently sit at the lowest point since we started tracking this number in 2005, and it is still trending down.
Comparing the 4th quarter of 2013 with previous years, we see the home prices pushing all-time highs and homes selling in a relatively quick 48 days on market. The one red marker is the supply of homes for sale, at all-time low. This is generally seen as positive for sellers, driving pricing recovery. However, with supply so constrained, it presents difficulty for buyers who are ready and willing, but cannot find their desired property. This has a potentially negative effect on sellers themselves, preventing some from listing for fear of not finding another home that will fit their needs.
Quick Take Away - Seller's Market
The historical supply and demand graph clearly shows the severely constrained supply relative to previous years. The second graph is absorption rate: simply the ratio of homes for sale versus homes actually sold. The sustained absorption rate of over 20% is driving appreciation.
The median price in green has reached historic highs as of the 4th quarter of 2013, driven by the increase in demand and constrained supply.
Conclusion: Pricing recovery has occurred throughout the metro area as a whole (some areas to historic highs while others still lag). The recent appreciation has been due to a simultaneous increase in buyers and decrease in number of sellers.
Sellers: The market conditions are in your favor.
Buyers: Buying can be more difficult. However, buying at the beginning of the cycle of market recovery provides strong upside potential.
Sell & Buy: Selling an existing home and buying another can be challenging, especially if you are staying in the same area. However, not all metro areas are moving at the same rate. High-yield opportunities exists for selling in one of the hot eastside neighborhoods and then buying in a westside neighborhood that is still lagging behind.
If you have any questions about the market in your area or are considering buying or selling, please feel free to reach out to me.
*Data compiled from Portland Metro Region as defined by HomeQuest map boundary. Individual property data source from RMLS and calculated by M Realty. Total units for year. Average monthly number. Monthly average for quarter indicated.
The Garden at Elk Rock
---
Also known as the Garden of the Bishop's Close, this wonderful gem was established nearly a century ago on the cliffs overlooking the Willamette River. Honoring the wishes of its creator, the garden remains open to visitors, providing Portlanders with the amazing opportunity to appreciate one of the jewels of the Northwest. Populated with a diverse assortment of flora that have something beautiful to show off no matter the season, the property also preserves its native madrone woods. Take an hour, explore its pathways and be rewarded with some stunning views of the Willamette.
For more information:
www.elkrockgarden.org
Open Daily: 8am to 5pm
11800 SW Military Ln
Portland, OR 97219
---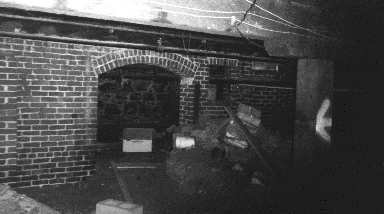 Portland Underground Tours
---
The tour guide slides a complex key into a metal grate in the street, twists, disengages the lock and pulls open two yawning doors to reveal a steep makeshift staircase; a portal into the black belly of Portland. The mystery shrouding these Shanghai Tunnels swirls so thick as to obscure their existence from a great many locals, striding along topside, unaware of the legacy of villainy beneath their feet. The tours provide a harrowing, historically accurate adventure into Portland's fascinating criminal history. Brave explorers meet downtown at Hobo's Restaurant and embark on a guided educational escapade under the city.
For tickets and tour information:
http://www.shanghaitunnels.info
120 NW 3rd Ave
Portland, OR 97209
---
Grand Marketplace
---
If you're looking to spruce up your place with something unique or stroll through a collection of memories, the Grand Marketplace is a hidden gem packed with gems from our past. Curated by a passionate group of vintage collectors, every item tells a story. More than fifteen separate vendors gather their eclectic wares in this wonderful setting. Even if you're just dropping by to browse conversation pieces with a friend, you might just find something you can't put down.
For more information:
http://grandmarketplacepdx.com
1005 SE Grand Ave
Portland, OR 97214
8152 N Druid Ave: approx. $265,000
Situated on a quiet street in North Portland, this charming 1906 farmhouse boasts a nicely sized yard and is in close proximity to Columbia Park and University Park. The home is complete with a bonus non-conforming bedroom and also features a lovely sitting area in the basement.
Residence
Bedrooms: 2
Bathrooms: 1
Year Built: 1906
- 2616 SW Hamilton St -
This mid-century modern home received wonderfully positive results on the market, with a frenzy of buyer attention. TrueView marketing beautifully captured all of its desirable details, including gorgeous views and classic architecture. Boasting five offers, the listing sold at $27,000 over list price. The lovely pairing of experienced agents and M's media team resulted in quite the success!
Home Details
Situated on a quiet street in the Southwest Hills of Portland, this mid-century modern home captures the charm of its 1951 construction, and adds contemporary elements to serve today's lifestyles. The unique facade of thick old-growth plank siding and rustic bricks is punctuated by a grid of windows, ensuring privacy within and an attractive rhythm of light without. Main level living spaces are open, and enjoy a wall of windows filling the space with natural light. Unobstructed southern and western views draw the eye for miles. The main level deck and lower level patio maximize indoor/outdoor living –excellent for relaxing and entertaining.
Warm hardwood floors ground the airy spaces of the living room, kitchen and dining areas, and the fireplace adds a handsome architectural element with glass mosaic tile surround and painted brick wall. The elegantly remodeled kitchen features custom cabinets, high-end appliances, quartz counters and two sinks (both with disposals). The sunny yard is fully fenced and terraced, providing a sought after large level area for play and/or gardening. Established landscaping includes several mature flowering trees.
The perfect fusion of vintage aesthetic and modern amenities, this home also enjoys close proximity to parks, schools, shops, cafes, downtown Portland and OHSU.
Portland Adapts to the Sixties – Our Home History
---
By all accounts, the 1960s were a tumultuous time in Portland and the world at large. The relative peace and prosperity of the 1950s gave way to challenge and change and the looming threat of another war. While the previous decade's improvisation with home design continued, strolling through a neighborhood of homes constructed in the 1960s will present several key indicators of the decade's emotional landscape.
Ultimately, we became more private. Energy was still relatively inexpensive so cavernous living rooms with vaulted ceilings made staying indoors feel less claustrophobic. Windows continued to expand, inviting the outside in, but the focus shifted to the back yard. Foundations crept closer to the front of the lot, concealing the activities of the neighborhood. Streets once alive with children playing together out front became more subdued. Two-car garages hid automobiles entirely, making it difficult for passersby to tell at a glance if residents were even home.
But out back, the homes were full of life. The daylight ranch found its stride in the 1960s, taking split-level living to new heights. The sliding glass doors transformed what would have merely been daylight basements into sun-splashed downstairs dens, complete with their own portal to a private backyard. This usually meant a patio ideal for social gatherings and a deck with a safely elevated view of the happenings below. Inside, the advent and increasing popularity of the range hood allowed modern designs to join the kitchen with the dining room, giving birth to the community-friendly cooking space.
Homes became sanctuaries amidst the social and political turmoil of a nation experiencing its growing pains on the world stage. While we still prize our privacy, the 1960s marked the turning point for several hallmarks of the home styles we still embrace today.